To learn more about It's Monday! What Are You Reading? visit Mentor Texts
Both of the books I read this week are being included in our
Newbery Book Club.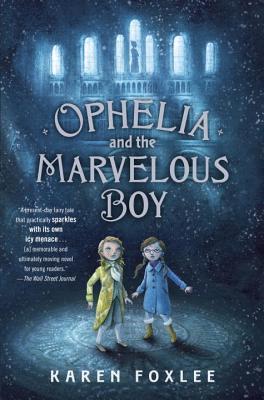 We are not 100% sure that this book will qualify for the Newbery since the author lives in Australia, but it is such a good book and getting so much attention we are including it in our book club either way.
AR level:4.9
Grade appropriate: 3rd grade and up

I have to admit, I started this book a while ago & then stopped. I picked it up again because of all the attention it seems to be getting. I was glad I did.

RATING BREAKDOWN:

Overall:4/5-- good modern day retelling of a fairy tale we don't hear all the time. It takes place in modern day but feels timeless. I love that!

Creativity: 5/5-- not many people tackle The Snow Queen for a retelling.

Characters: 5/5-- I liked the main characters which is always a big deal to me. If I'm going to spend time with this story & characters I want to like them or grow to like them.

Engrossing:3/5-- like I mentioned above, I put this book down the first time I picked it up. Can't quite pinpoint what the problem is. I just wasn't sucked in...

Writing:4/5-- the writing is good. It doesn't get in the way of the story.

Appeal to kids:4/5-- I hope kids will be drawn to it.

Appropriate length to tell the story: 5/5

CONTENT:

Language: none

Sexuality: none

Violence:mild-- a sword fight with the villain at the end

Drugs/Alcohol: none
Genre: science fiction
AR level: None yet
Grade appropriate: 4th & up

RATING BREAKDOWN:

Overall: 5/5-- this is a story about a girl whose grandfather is a mad scientist. It's funny, silly, poignant and thought provoking.

Creativity: 5/5-- how many books are about a middle schooler whose 14 year old grandpa comes to live with them?

Characters: 5/5-- loved Ellie & grandpa. The characters are real & likeable

Engrossing: 5/5-- I read it in e-book format. That should tell you something right there. I can't seem to finish e-books. This one was good enough that it transcended it's medium.

Writing: 5/5

Appeal to kids: 5/5-- they're gonna love it!

Appropriate length to tell the story: 5/5

CONTENT:
Language: none
Sexuality: none
Violence: none
Drugs/Alcohol: mild-- grandpa drinks red wine at one point & gets sick.