To learn more about It's Monday! What Are You Reading? visit Mentor Texts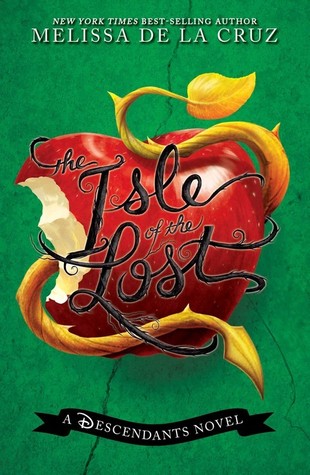 The definition of a fairy tale spin-off. (Which I am a huge fan of by the way.) I read this for our "Once Upon a Time" book club that started this week.

While the kids will love it and it's a great concept, it's kind of done cheaply. The villains from Disney movies (they are definitely the Disney versions, not the traditional versions) have all been banished to the "Isle of the Lost" by King Beast.
It's interesting to think about what an island with only criminals and villains would be like, but this story simply makes everything backwards. It's like "opposite day" instead of "what would a villain really want, think, or do?" They greet each other at the door by saying "Go away!" (meaning come in) instead of what I think a true villain would do which is lure you in with graciousness and squash you when you least expect it. Anyway, it seemed like a cheap way to tell what could be a fascinating twist. Like kids can't understand if they do it in clever way so they had to just do the opposite of what normal people do.
Grade appropriate: 3rd and up
Creativity: 5/5-- I love the idea of an island full of fairytale villains! I know it was Disney's idea and the author just wrote a prequel for it, but I'll give her credit for a very unique idea.
Characters: 3/5-- I liked Evie the best but it's obvious you are supposed to really like Mal. I don't… She doesn't have much substance.
Writing: 2/5-- cheaply done. I'm trying to think of another adjective, but this is the best I've got. It underestimates what kids would understand by making these characters very 2-D.
Appeal to kids: 5/5-- Kids will read it because of the Disney connection and because there is a movie out on the Disney channel that is the follow-up to this story.
Appropriate length to tell the story: 5/5-- A little long for our typical Disney princess crowd, but many do seem to be checking it out if not finishing it.