To learn more about It's Monday! What Are You Reading? visit Mentor Texts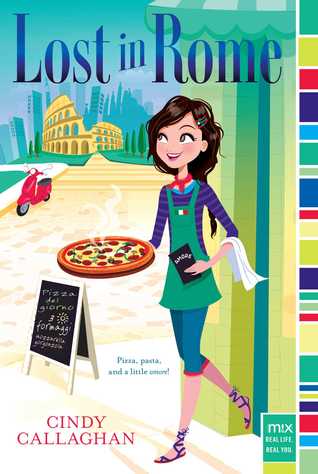 Grade appropriate: 4th and up
Overall: 4/5-- Great 'chick lit' for middle graders. I was telling one of our high school students about this book and she said it sounds (and looks) like what she used to buy at Justice. (You know, they sell tween girls' clothes.) A little cheesy but still very enjoyable. An easy quick read.
Characters: 5/5-- very likable and relatable.
Engrossing: 5/5-- a welcome break from all the heavy fantasy and dystopian lit out right now.
Writing: 4/5-- a little cheesy but honestly not as much as many adult 'chick lit' books I've read.
Appeal to kids: 5/5-- There is a group of girls who will eat these books up.
Appropriate length to tell the story: 5/5
Drugs/Alcohol: none