To learn more about It's Monday! What Are You Reading? visit Mentor Texts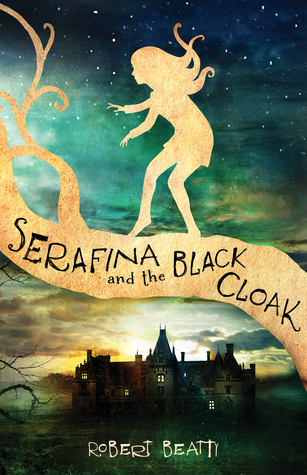 Grade appropriate: 5th and up
Overall: 1/5-- This was one of my least favorite of the books I've read this year. The one part of this story that I really enjoyed was the history of the Vanderbilt family and Biltmore Estate.
Creativity: 2/5-- There is a man in a black cloak abducting people and absorbing their talents. Serafina is not human, but a catamount. It was pretty obvious early on...
Characters: 1/5-- All the characters are one-dimensional.
Engrossing: 1/5-- this book does not draw you in in the beginning. An odd girl who catches rats in a basement... I put this book aside multiple times and read other things. It was not one I wanted to read. I had to make myself pick it back up.
Writing: 1/5-- Serafina's lines are often cheesy or trite. And for some reason in the end Serafina's mother has all the answers to every mystery in the book.
The one predictable thing about this book was the identity of the bad guy. It was supposed to be a huge mystery who the man in the black cloak was, but you could peg it very early on.
Appeal to kids: 2/5-- The cover might draw them in but it won't keep them. I doubt many will finish.
Appropriate length to tell the story: 5/5
Language: mild--"hell to pay"(1)
Violence: medium-- a very descriptive scene of a man abducting a girl, her fighting him off...
Lots of gore & at one point the bad guy gets mauled by a mountain lion. Watching him die is graphically described.