To learn more about It's Monday! What Are You Reading? visit Mentor Texts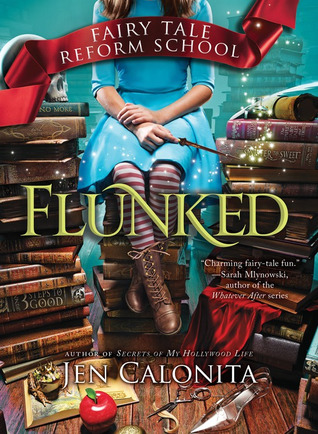 Grade appropriate: 3rd and up
Overall: 4/5-- I enjoyed this book more than I expected to. It is a very well done spin-off of fairy tales. And we all know that's a big deal right now. I liked it so much better than
Ever After High
.
I know, I know!
Ever After High
is super popular at our library and it's written by a Newbery Honor winning author. I just found it tiresome, trying so hard to be clever and trendy (hexting for texting. I mean really.) This one's got more sticking power and won't be irrelevant so fast.
Creativity: 4/5-- Eh… Another fairy tale spin-off, but a reform school run by Cinderella's wicked stepmother. I count it as creative.
Characters: 5/5-- You've got a thief who's trying to feed her family. She ends up at reform school and discovers a massive evil plot and has to head up the resistance. It's a cross between a fairy tale and an adventure novel.
Engrossing: 3/5-- It wasn't one I was always rushing back to read, but it did hold my interest.
Appeal to kids: 5/5-- Already checked out and on hold by our
Ever After High
crowd.
Appropriate length to tell the story: 5/5
Drugs/Alcohol: none