This week in addition to reading books for the Newbery Book Club I am re-reading an older favorite for the Quest for the Crown competition we have.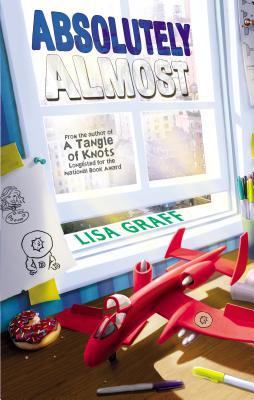 Albie struggles in school. He feels alone and like a failure. So easy to identify with.
I about lost my mind when Albie's mom told him he was too old for
Captain Underpants
, that they were for babies. LET YOUR KIDS READ WHAT THEY LOVE!!! Their reading levels will increase if they are reading, even if it isn't
Johnny Tremain
. I PROMISE!
Overall: 5/5-- As the mom of a kiddo for whom learning is very difficult, I loved this book. I loved how he figured things out like the 100 cups making 4 stacks of 25. It was so real. He does the same thing over and over and he just learns naturally. I also loved how he decided that he wasn't going to get upset over a bully calling him names. It gives him so much power.
One drawback is that is babysitter encourages him to dishonest several times. While I disagree with the way his parents were doing things, I absolutely disagree with a babysitter encouraging a child to lie to his teacher and parents.
Creativity: 3/5-- It's hard to be too "outside the box" when writing a book like this. Realistic fiction about a kid who struggles.
Characters: 5/5-- Loved Albie. Loved Calista. Loved the transparency of Albie's parents and the mistakes that they make.
Appeal to kids: 5/5-- I think kids are really going to identify with Albie. Everyone feels bullied or like they are dumb at some point.
Appropriate length to tell the story: 5/5
Drugs/Alcohol: mild-- Albie's grandfather (who is not very nice) drinks a red/brown drink when he comes to visit.
Other: This is sometimes a concern at our school but one of Albie's friends has "dads." Nothing more is mentioned about it.
I loved this book the first time around and as always with Rebecca Stead's books it has a crazy twist ending. I have wanted to read it again now that I know the ending and it being a Bluebonnet/Crown book this year has given me the excuse!
Grade appropriate: 4th and up
Creativity: 5/5-- Rebecca Stead is a master of the hidden plot. She totally had me fooled the first time I read this book.
Characters: 5/5-- I love Georges's big picture outlook and the way he stands up to the bullies.
Writing: 5/5-- How can she give hints to the hidden plot all along but not give it away?
Appropriate length to tell the story: 5/5-- very quick read
Language: none, mild, medium, high--the bullies at school use a couple of bad words. "damn" and they call one girl "Terry Con-chest-y"
Drugs/Alcohol: mild-- mom drinks a glass of wine