To learn more about It's Monday! What Are You Reading? visit Mentor Texts
This was a fun adventure/fantasy book that I had been warned (by a 4th grade boy) was pretty scary. I have to say not all that scary by my standards, but totally entertaining. I really liked it. I think it'll stay on our Scary Genre shelf.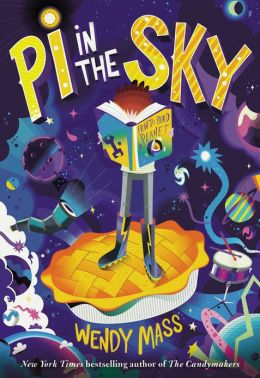 This was my favorite Wendy Mass book, but really that's not saying a lot. I'm not a huge fan.
(Then again, I'm not her target audience.)
Our 4th and 5th grade girls LOVE her stuff and I will keep them in stock in the library. This one was much different than her normal girl-drama type realistic fiction. It was a science fiction twist, but still the same basic feel. Middle grade girl/boy drama that just happens to destroy Earth in the process.
I'm a sucker for a good adventure book. And Ally Carter never disappoints! She's consistently entertaining. I love to recommend these books to my fourth & fifth graders. (And adults too!)